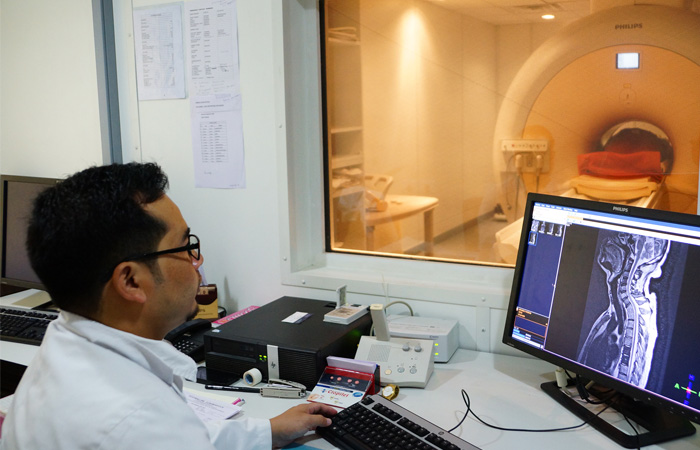 Role of Allied Health Professionals in Covid 19 & future.
The current and future scope of allied health professionals after covid -19 as now many understood the vital role of health sectors and involved in developing the health sectors of their respective nations. In India currently they passed the bill for Allied health professionals afterrecognizing their role in health sector, previously only consideration had been given for only doctors and nurses.
ALLIED HEALTH PROFESSIONALS – PRESENT SCENARIO
Allied health may be defined as those health professions that are distinct from medicine and nursing. As frontline support, allied health professionals provide diagnostic, therapeutic, preventive, curative, and rehabilitative services, which is critical in treating patients with COVID-19 improving their quality of life. The allied health professionals include;Medical Laboratory Technologist, Respiratory Therapist, Optometrist, Audiology & Speech Language Pathologist,Physiotherapist, Occupational Therapist, Health Information Managers, Health Data Analyst, Clinical Nutritionist, Medical Imaging Technologist,Emergency Medicine Technologist,PerfusionTechnologist, Cardiovascular Technologist,etc. The 'allied health professionals' work in almost all the areas and department of the hospitals such as; outpatient,inpatient, medical imaging, medical lab, therapy areas, ICUs, wards, rehabilitation areas,emergency,and casualty, etc. where the COVID-19 cases are managed. The future of the healthcare industry completely lies in the hand of allied health professionals but due to the lack of the trained and skilled allied health workforce, many hospitals are facing challenges in providing quality healthcare to the patient. This is due to the reason that the number of allied healthinstitutions in India is less and the number of graduates it produces is not sufficient to satisfy the demand of the healthcare industry. The gap can only reduce if the medical institutions can come forward and start allied health programs.
Although doctors' and nurses' efforts are in the spotlight, healthcare workers of all types stand side by side with them and help save lives. The efforts of allied healthcare workers like medical assistants and techs are vital for making sure the hospitals can continue to function properly. Here are the reasons why allied healthcare professionals are just as important as doctors during the pandemic. In this pandemic situation, many allied health professionals have been subjected to risk of infection but even then, they stood with the patient and provided round the clock services. This indicates dedication and a sense of professionalism and for this reason, only, the allied health professionals are often referred to as the 'Lifeline in Patient Care'.Allied Health Professionals Are Saving Lives at the Frontline of the COVID-19Crisis Controlling and preventing the spread of coronavirus is a responsibility equally shared between all medical workers,including doctors, nurses,and allied health professionals. Patients undergo a range of tests, treatments, and procedures from admission to discharge so they are in direct contact with more than one physician or healthcare professional. We need to keep this in mind and consider all practitioners as one unit rather than individuals with different merits based on education and position in the hospital hierarchy.
FUTURE PERSPECTIVE OF ALLIED HEALTH PROFESSIONALS
allied health domain includes a wide range of disciplines, where each discipline is unique and spread across the hospital and healthcare industry and provides an opportunity for prospective students to choose 'allied health profession'as acareer. The allied health is the only domain where the students, depends on their interest, gets many options to choose, whether to work in hospital, industry, academic institution, research organization,rehabilitationcenters, home care, or work as a freelancer.Last two decades,the country has witnessed anincrease in the number of diseases and outbreaks among the population and that has given the rise in the number of hospitals and specialized clinics to reach out to the population and provide quality healthcare. But to do so, they require trained and skilled allied health professionals to provide diagnostic, therapeutic, preventive, curative, and rehabilitative services. The future healthcare job opportunities would be mainly for those who have earned credentials in the allied health domain. The estimate of many professional surveys indicated half of the total healthcare jobs as allied-health jobs. Recalling the role played byparamedics allied healthcare workers lab technicians, radiographers, dieticians during the Covid-19 pandemic, the minister said they played a very critical role in recovery of patients. This landmark Bill is going to regulatory structure and ensure registration of 50 such allied and healthcare professionals, adding that this will make healthcare a multi-disciplinary system with patient in focus. The bill aims to establish a statutory body or commission that frames policies and standards, regulate professional conduct and qualifications for allied healthcare professionals, besides providing uniformity of service standards across institutions. Allied health professionals work with care, competence, compassion, excellence, and respect. The aspirants can join this noble profession as their career choice and serve humanity.
"LET'S HAVE THE BEST FUTURE OF MEDICAL INDUSTRY – BY INCREASING ALLIED HEALTH PROFESSIONALS' CONTRIBUTION."
While we want to create opportunities for people to do more
we also need to create opportunities for professional advancement.